The operations around a facility like Camp Ripan are complex and being environmentally aware is always a part of our daily routine. Our goal is to continuously work to minimize our environmental impact. Sweden has some of the strictest environmental regulations today, and one of our national eco-labels is Svanen – the Swan.
We can with great pride announce that we have since 19th of February 2015 achieved the Nordic Ecolable "svanen" or "the Swan"!
"A swan labeled hotel-, restaurant-, conference business has taken a holistic approach to their environmental work and succeeding in passing the swans though criteria. The company aims, with the help of the swan, towards a sustainable society. The staff works in several areas to avoid straining the environment. To get the mark "the swan" you have to, for example, pass some key values. Energy consumption, which is one of the key values, is one of the areas with the largest impact on our environment."
Clean as the Swan
All our cleaning, laundry and washing products are Swan-labeled. We have reduced the use of environmentally hazardous chemicals and strive to clean 100% eco-friendly. Our bed linens and towels are laundered at a Swan-labeled laundry, JD Tvätten, in Umeå. The laundry is transported using the mail lorry, which is going the same way anyways. As our guest, you can contribute to our vision of a cleaner environment by using the same towels and bed linens during your entire visit. The environment and our delicate nature will thank you!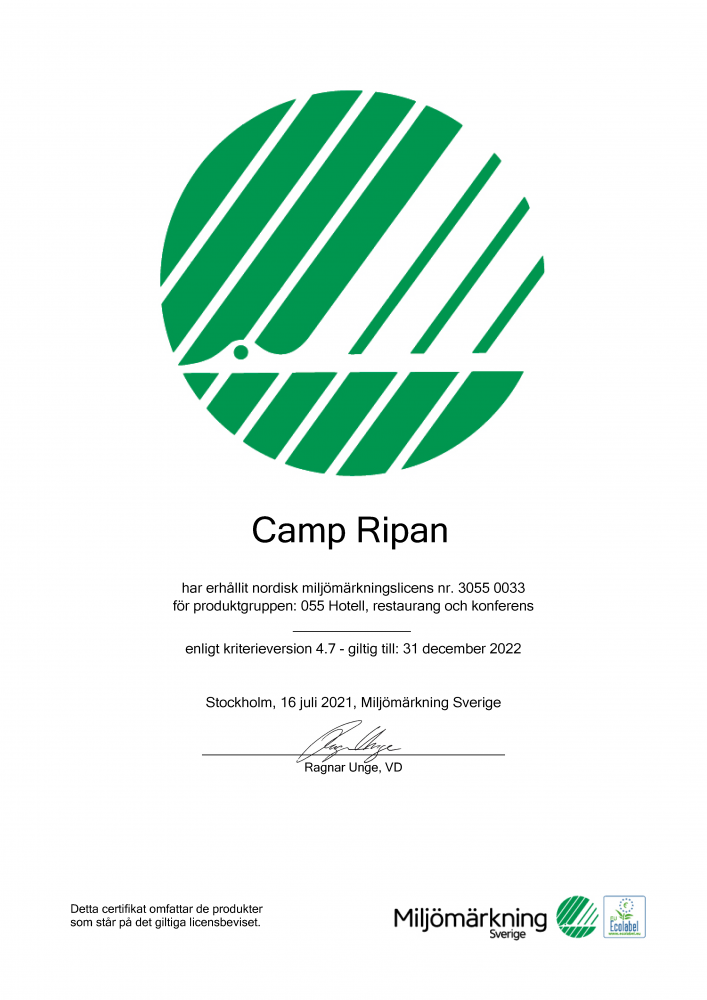 ---