Welcome to Ripan Kitchen and welcome to the exciting city of Kiruna, where the Swedish, Sami and Torne Valley Finnish cultures meet. Most of our produce comes from our three cultural regions, something we would like to tell you more about. Every dish has its own history. We know where the reindeer wandered and the fish were caught. Our kitchen follows the seasons – all eight of them. Completely according to the ageold Sami traditions. Our dishes are prepared with care, following traditional recipes and spiced with new twists and influences from around the world. 
À la carte is served Sunday–Thursday 17.00–21.00, Friday–Saturday 17.00–21.30.

The bar is open Sunday–Thursday 17.00–22.00, Friday–Saturday 17.00–23.00.
For parties over 8 people please contact us. If there are no tables available on the online booking, please call us+46(0)980-630 00. If your are visiting us as a company and you would like us to send you an invoice you need to contact us in advance on bokning@ripan.se or the number above. Allergic? Let the staff know and we will help you.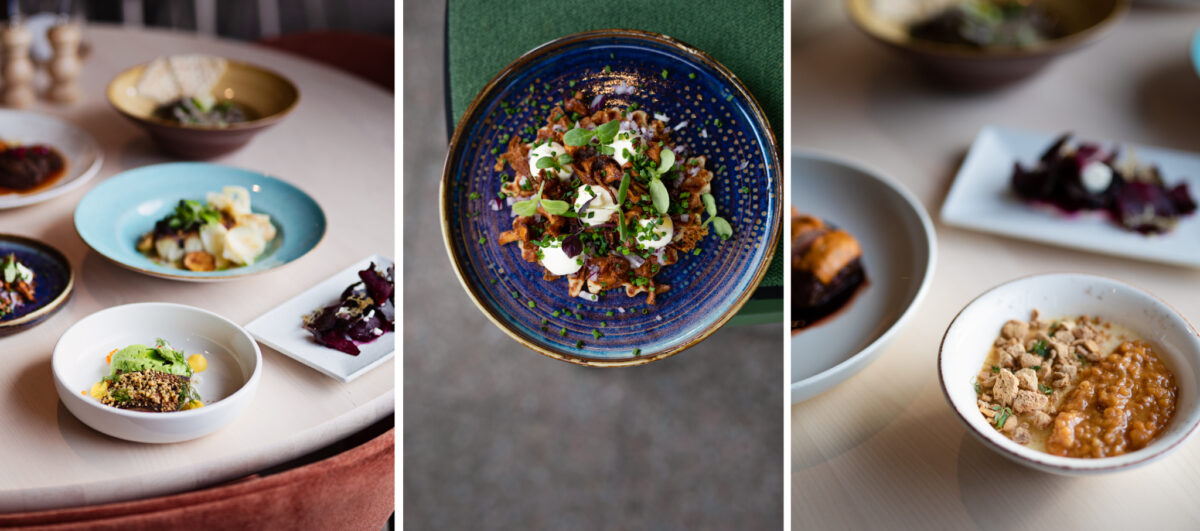 Tasting menu
Camp Ripan invites you to culinary experience of Kiruna's three cultures- the Swedish, the Sami and the Tornevalley culture. These three cultures is what influences us in everything we do, in particular in our kitchen. This tasting menu represents Kiruna an our Arctic lifestyle, based on fantastic local produces that reflects the eight seasons of Lapland. We warmly welcome you to a journey through gastronomical and cultural tastes with these seven courses – together with carefully selected wines if you wish.

Sustainability in every step we take
Restaurang Ripan strives to always choose the most eco–friendly and ethical alternative. Our coffee is eco–certified and we no longer serve bottled carbonated water. The water we serve comes from pristine glacier–fed rivers and is praised as the purest and best tasting in the world. Both lunch and dinner are served at the table to reduce food waste. All our wines are ecological och bio-dynamic, all coming from vineyards in Europe who work with sustainability in the long run. 
As one of few restaurants, we have been awarded with Slow Food Sápmi – the Sami's own quality label for good, clean and fair food. The result is unique food experiences with a taste, quality and identity they believe the industry cannot deliver. 

Our restaurant holds up to 200 seatings

During summertime our outdoor seating is open