The fantastic produce, harvested locally, from the region is refined to delicious dishes by the Camp Ripan kitchen. Our wine cellar is stocked with those wines that perfectly complement the flavours of the menu. As our guest, we look forward to guiding you on a memorable culinary journey through the pantry of Swedish Lapland. We know there is something special about getting together around a well-prepared meal.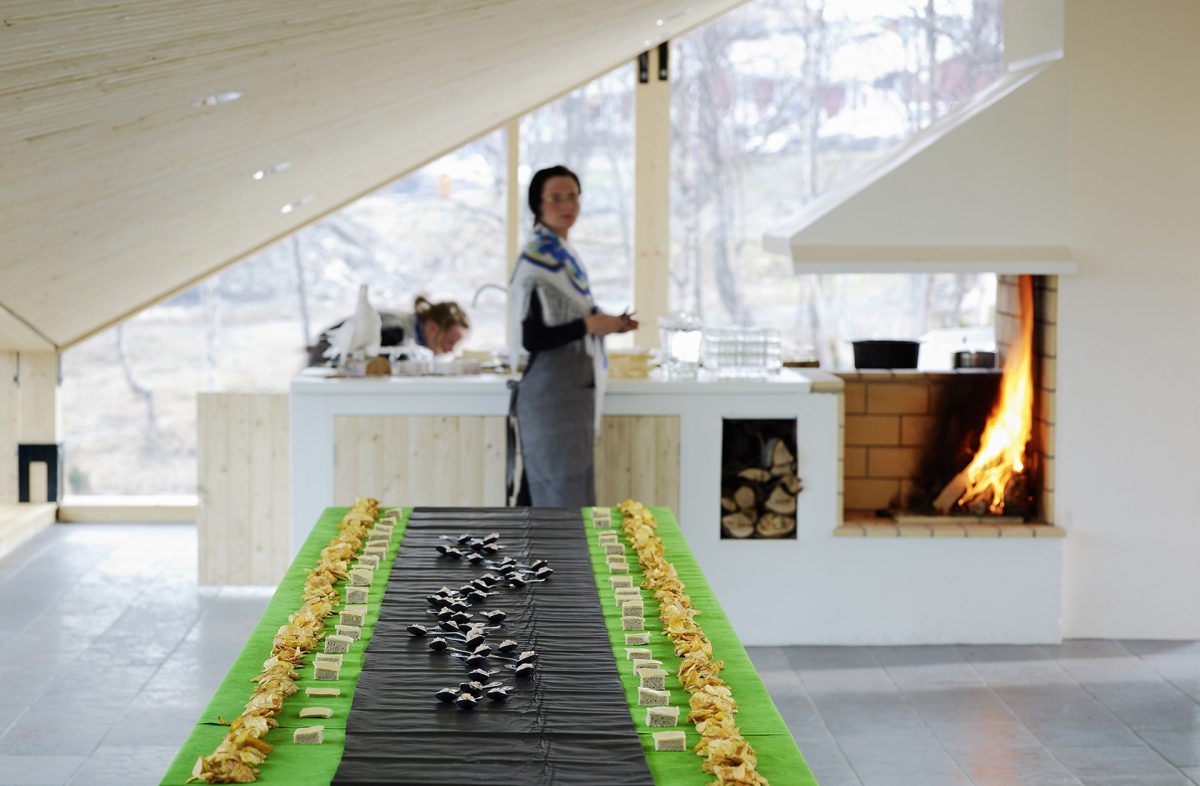 Andrummet – "breathing space"
A different culinary and drink experience
In Kiruna, where the three cultures of the Sami, Torne Valley Finnish and Swedish meet, you will find our secluded house called Andrummet, which means "breathing space". This is a place to come together around an open fire, a place to clear your thoughts and where we have chosen the best of the three cultures in order to express them together in our own breathing space. Andrummet is a retreat house created for inspiration with a form and environment like nothing else.
Cooking evening
Your group gathers for an afternoon in Andrummet and is guided in an introductory cooking evening inspired by the Norrland kitchen. The group is guided by an expert cook who will acquaint you with the food and culture that has evolved here through many generations. You will together prepare selected parts of the meal to be served that evening.
Following the evening, you will have the opportunity to relax in your rooms before the evening's highlight. This will be a three-course gourmet meal accompanied by a carefully coordinated drinks package. The menu is composed of the very best of wild produce harvested from our forests, lakes and rivers in this northernmost region of Scandinavia.
As you dine, your waiter will tell you about the particular wines chosen for each course. You will take with you our knowledge of food and drink, and hopefully be inspired in you daily life. At the closing of the meal, traditional boiled coffee will be prepared directly over the open fire and our conversation revolving around food and culture can continue until long into the night…
Read more here: Cooking evening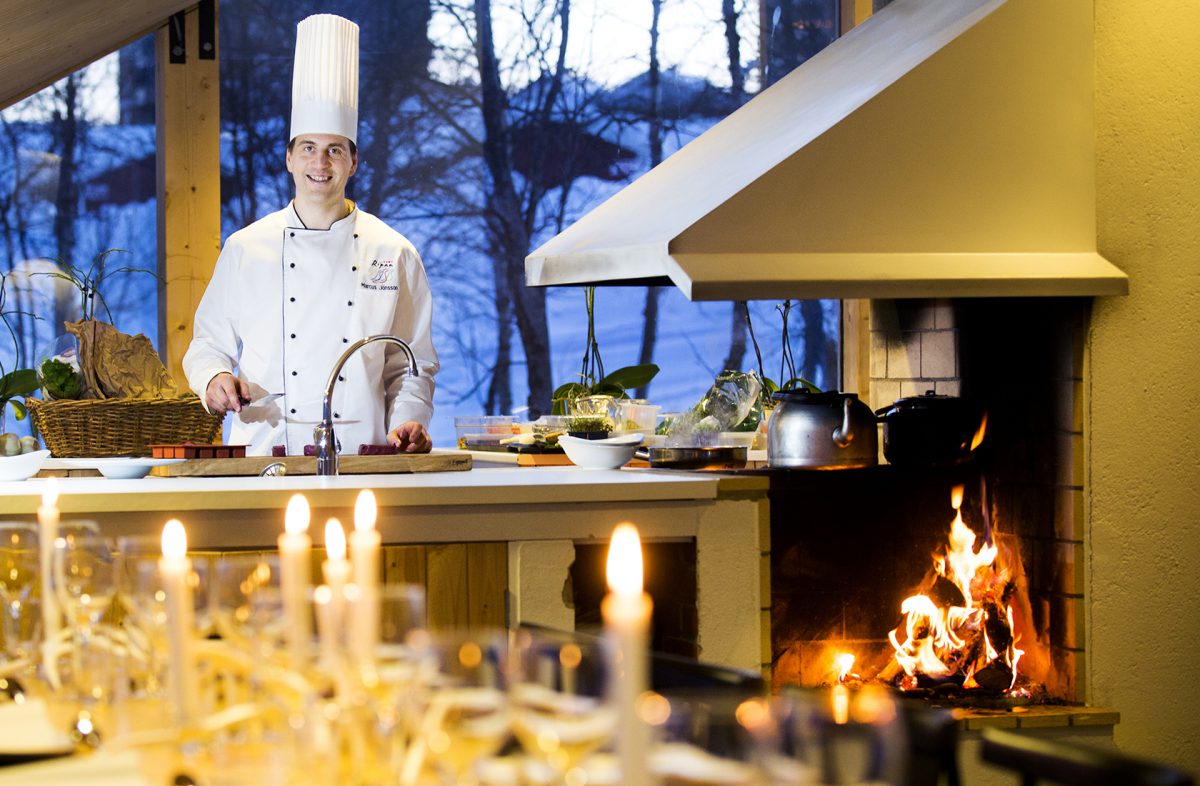 Allow Camp Ripan to guide you in the enchanting world of wine tasting and guide you among the noble spirits such as whiskey, cognac, armagnac and brandy. Contact us so we can tell you more.