Camp Ripan is a modern and innovative experience resort in the city of Kiruna, with nature right around the corner and only a stone's throw from the city center. We are a family–owned business and our team strives to offer our guests the best Kiruna has to offer as far as hospitality, comfort, food, drink, activities and experiences.
We really do not have a particular category of guests, they come from every corner of the world! Adventure-seeking, midnight-sun enthusiast group of friends; nature–loving snow-craving families; Northern lights–hunting and architect interested couples… The mix of people, cultures and interests gives our resort an exciting, international, dynamic and easy–going atmosphere.
Our work is inspired by a closeness to the Sami mountain world, the lush Torne Valley and Kiruna, a dynamic city that is constantly on the go. Our three cultures are the foundation of our design and innovative menus. We are proud to be a certified eco and sustainability facility, which means environmental thinking is an integral part of everything we do, working to minimize our negative environmental impact. Our concern for the environment is reflected in our choice of suppliers, ingredients in our restaurant as well as how we decorate our resort and choice of cleaning supplies.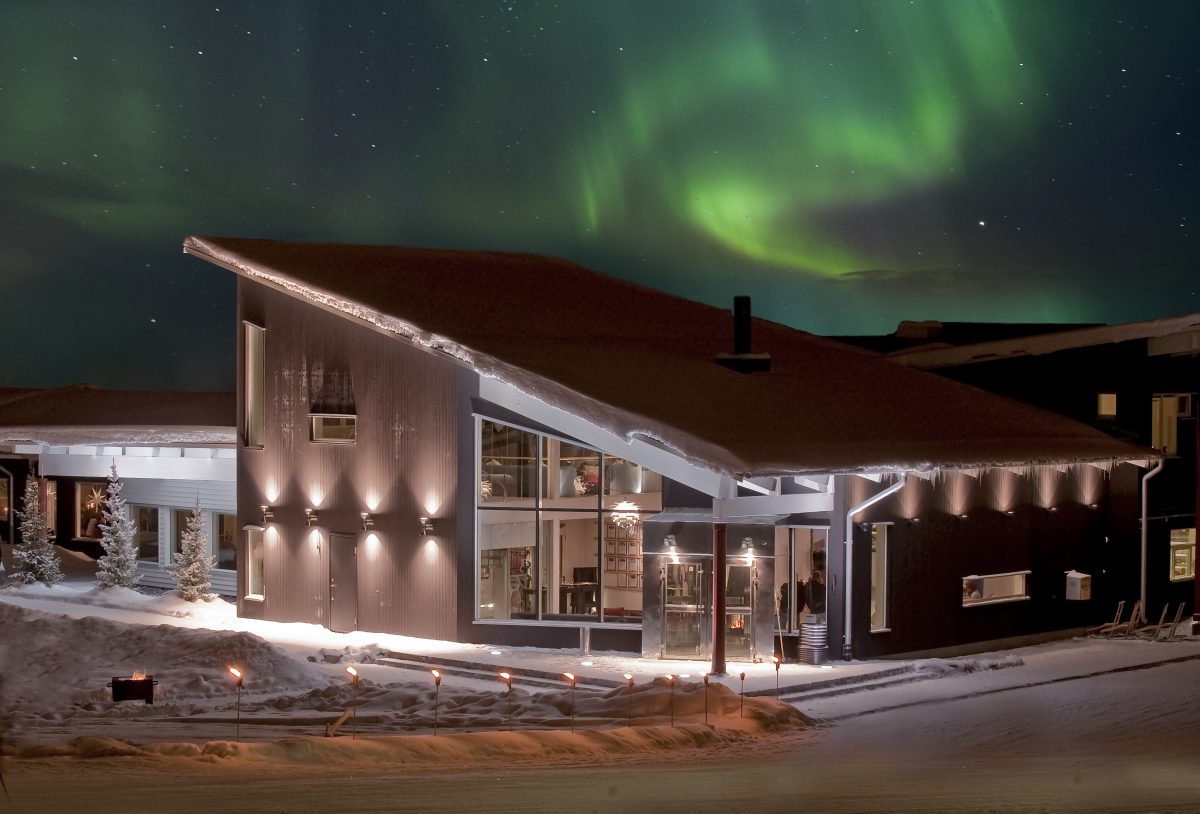 Work as a part of our team
Take the chance and apply to become part of a happy group of people that values ​​good hospitality towards our guests and good friendship towards each other.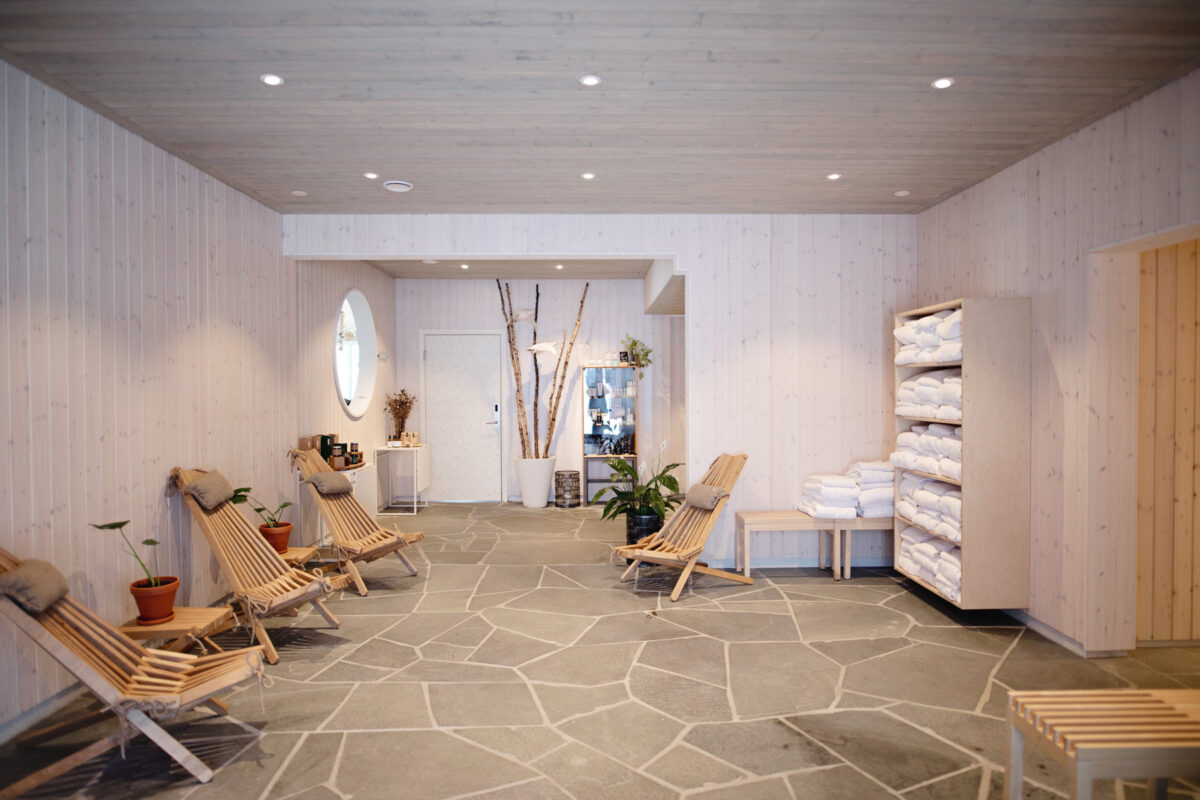 Spa Therapist at Aurora Spa
Aurora Spa has a unique concept where we offer our guests an unforgettable experience through storytelling and fantastic hospitality. Camp Ripan celebrates the three prominent cultures of Kiruna, the Sami, the Tornedalen Finnish and the Swedish pioneer culture. Aurora Spa reflects all three, from a spa ritual of our own design to interior decoration and choice of music. We put a great deal of focus on the contrasts between summer and winter, light and dark, and of course between the midnight sun and northern lights.
In 2020, Aurora Spa won the World Luxury Spa Awards in the category World's Most Unique Spa Experience in Europe, which we are extremely proud of. Everyone at Camp Ripan is dedicated to creating a sustainable tourist resort, which includes continuously improving our sustainability work at Aurora Spa.
We are now looking for a spa therapist to work with us at Aurora Spa. We require training as a massage or spa therapist and you will be required to work as both a spa host and spa therapist. In addition to offering impeccable service, which goes without saying, you will work with genuine hospitality that surpasses our guests' expectations during their visit at Aurora Spa.
You are at least 18 years old, speak fluent Swedish and English, other languages are a merit. This is a part-time position and entails working evenings and weekends.
As a spa therapist at Camp Ripan, it is possible to rent our treatment room to work with your own clients outside your ordinary schedule.
Responsibilities included in the position as Spa Therapist:
High level of service for all guests
Storytelling about Kiruna & Lappland
Check–out management and work with our digital hotel system
Serving in the bar
Producing products included in our spa ritual
Purchase planning and ordering
Supervising and instructing interns and trainees as well as introduction of new personnel
The responsibilities as a Spa Therapist include the above, as well as:
Carrying out spa treatments based on Camp Ripan's concept and actively working with additional sales
Actively working with development and raising the quality of our spa treatments, our spa ritual and the products we sell
Planning and participation in different events for our guests and representing Aurora Spa and Camp Ripan at different trade shows and events
About the position
This is a 75% part–time position.
Email you application to jana@ripan.se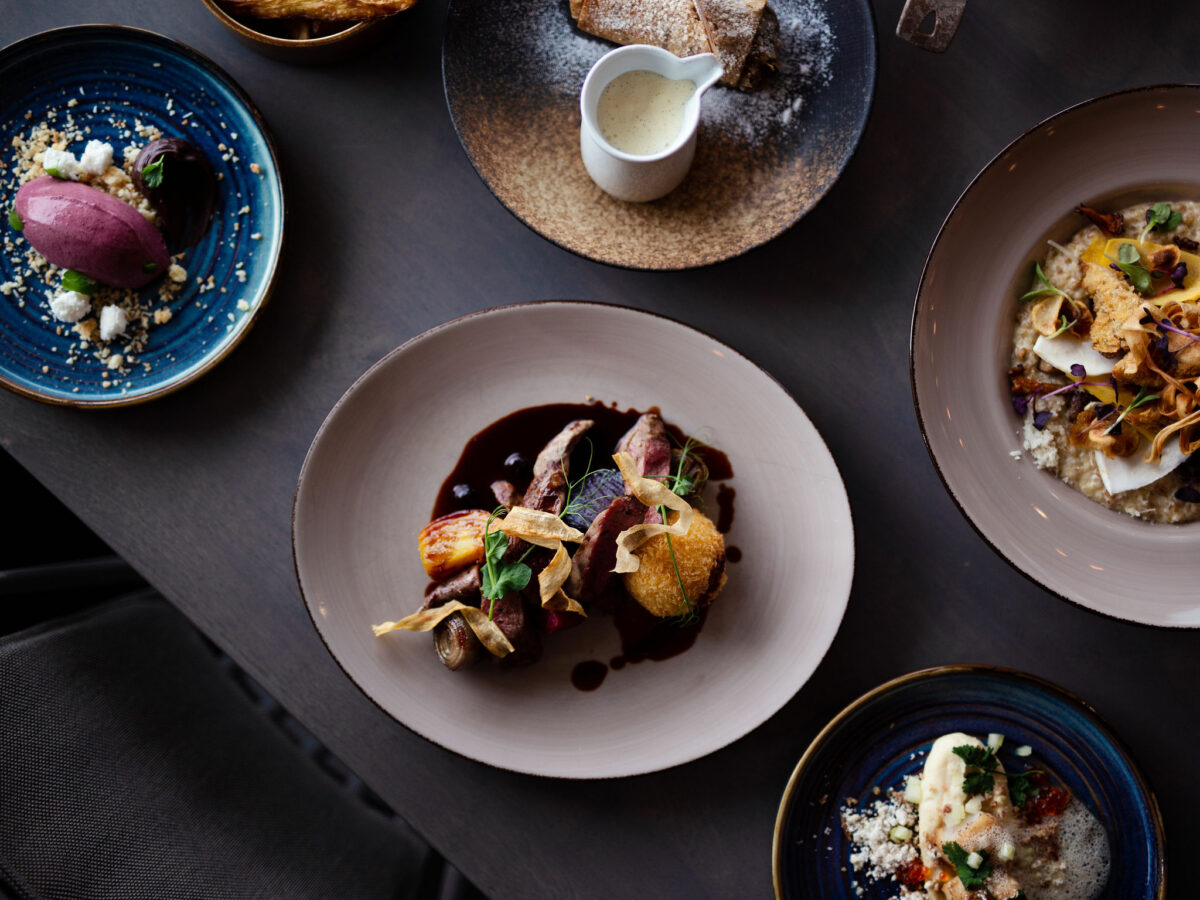 Chef
As a part of our kitchen at Camp Ripan, you are the one who assures that our guests are served a memorable taste experience that surpasses their expectations. You are driven, committed and are good at cooperating with others. The kitchen is where employees contribute together to making a difference and are proud of being a part of our team. We always strive for utmost quality in everything we do, which of course should be your goal as well.
The kitchen at Camp Ripan is modern, efficient and environment smart. Here you will have the opportunity to work with cutting edge equipment and eco-smart technology together with a dedicated kitchen team. As a part of our team, we are looking for you who are interested in working sustainably with the fantastic raw produce from this region.
Email your application to ida.j@ripan.se

Head Waiter
We are now looking for a driven, organized Head Waiter with excellent wine skills. You work as the face outwards in our a la carte serving and have a genuine passion for giving guests a fantastic dining experience. As the Head Waiter at Camp Ripan, your focus is to drive the business forward with your hospitality towards staff and guests. You are a natural leader and enjoy new challenges. In your role, you create optimal conditions for the service to work as a strong team together and above all learn from your knowledge. You have extensive experience in the industry as well as experience of leading a team.
Our work in the restaurant is inspired by the proximity to the Sami world, the lush Tornedalen valley and Kiruna, a vibrant city in constant change. In our food thinking, we have taken advantage of the inspiration that our three cultures give us, it forms the basis of our constantly innovative menu. Camp Ripan is an experience facility with guests from all corners of the world. Our seasons mixed with the growing local population make us a workplace with great variety where no day looks like the other. Our restaurant has 90 seats but can be expanded to 200 seats for larger events.
Last day to apply
Interviews take place on an ongoing basis and the employment is filled when we have found the right person. 
About the position
Extent of service 90%.
Email your application to ida.j@ripan.se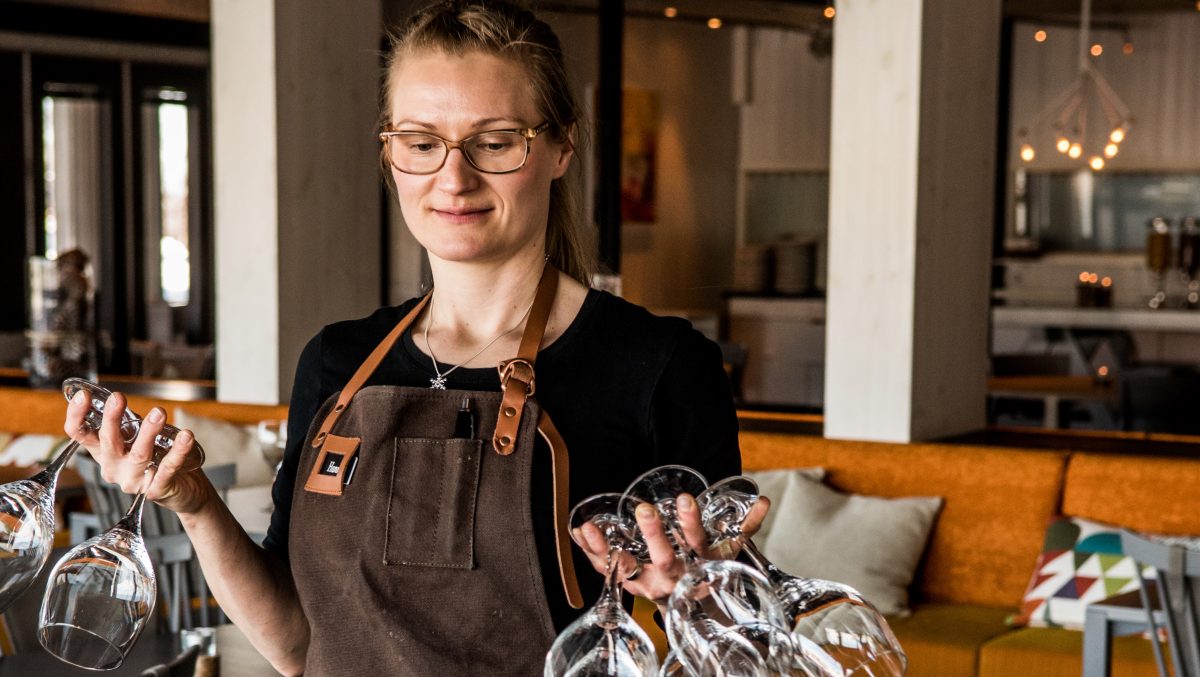 Waiter/Waitress
Looking for a world-class service position? As a waiter/waitress at Camp Ripan, you thrive in a high tempo environment with a world-class level of service. You are curious and truly interested in food and drink and strive, as we do, to offer our guests a complete experience that lingers long after in memory and on the taste buds.
You are part of an ambitious team that always strives to reach a higher level, we want to be best! Your passion for service and hospitality are vital pieces of the puzzle to reach that goal. You enjoy flexible work, being part of the entire business and like being part of the team.
We are looking for someone with good experience in á la carte serving and drinks as well as has good language skills in Swedish and English. Other languages are a merit.
About the position
We have two vacancies of 80% each.
Send your application to ida.j@ripan.se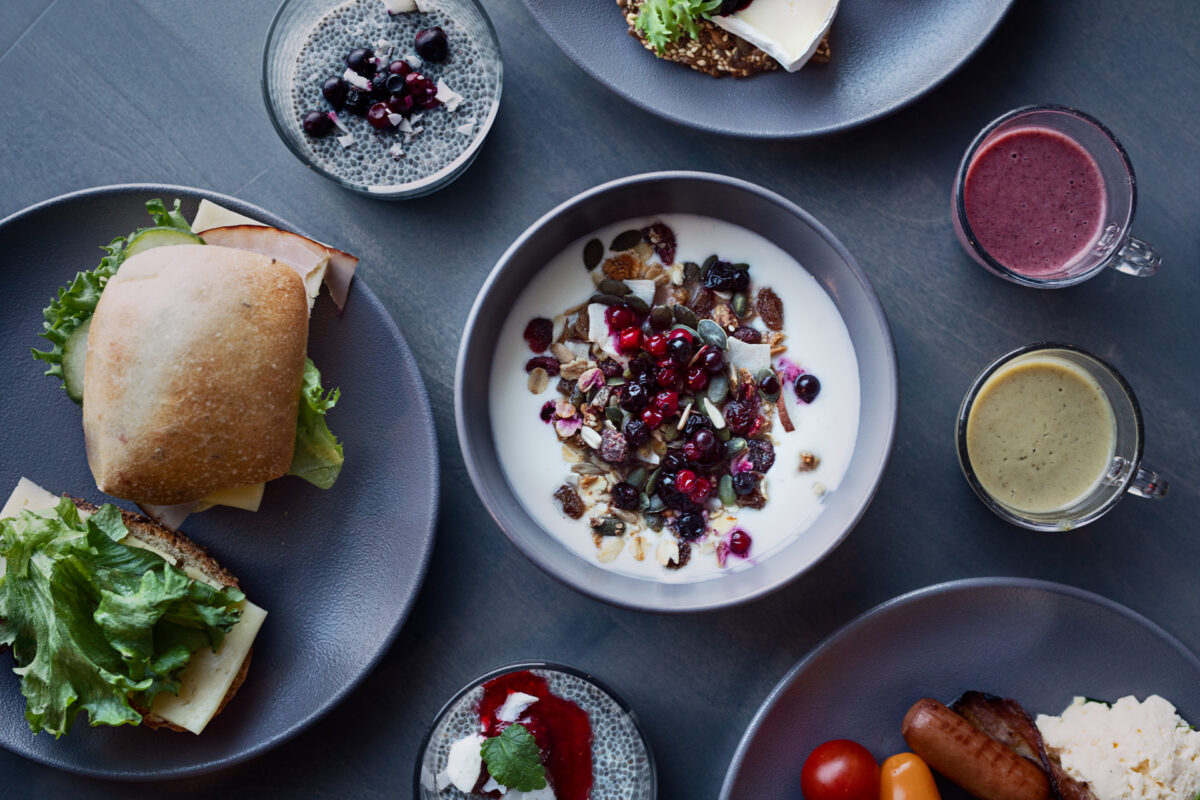 Breakfast and lunch host/hostess
You are an early riser, cheerful and service-minded, all at once. As our breakfast host/hostess here at Camp Ripan, you are the first person our guests meet in the morning, and your cheerful welcome and warm approach gives them a great start to their day. You are interested in food and arranging tasteful table settings since your work mainly entails handling, setting up and refilling the different parts of the breakfast buffet. You will be required to work at a high tempo, with particular demand on personal efficiency, good communication and excellent teamwork.
About the position
We have two vacancies of 80% each.
Email you application to ida.j@ripan.se